Do you want to reduce global waste thanks to circular economy ? Join the LUP movement !
Feature Guest Expert : Catherine Weetman (UK)
We were delighted to meet with renowned speaker, university lecturer, facilitator, author and expert in Circular Economies, Catherine Weetman based in the UK this month. In her book A Circular Economy Handbook for Business and Supply Chains, Weetman outlines how growing global consumption presents fantastic business opportunities, but these are blocked by our current linear systems (take some materials, make a product, use it and then throw it away) – we are depleting our ressources and overloading the living systems we depend on. The circular economy unlocks this problem by decoupling resources from consumption. Engaged businesses are re-thinking product design, material choices, business models and supply chains. Weetman's book is a must-read for anyone who wants to apply the circular economy today. You can purchase a copy of the book here: 
A Circular Economy Handbook for Business and Supply Chains
. Furthermore, LUP is very excited to be able to bring to you a six part series featuring Weetman in our upcoming newsletters/blogs with this inspiring expert on circular economies, highlighting a different topic each month. To begin the series this month, we would like to firstly introduce the concept of circular economies with Weetman's 2017 talk at the Chartered Institute of Logistics and Transport (CILT) in the UK : Our special thanks to CILT in the UK as well for providing the video content.
New Listings
Plastic Wheel Covers (Australia)
In other news, last month we had a listing for some plastic wheel covers in Australia which were previously ending up in landfill.
We are delighted to advise that our clients were able to find a solution for the 100 to 150 tonnes per annum of this plastic waste extremely quickly to re-purpose these, officially closing the loop and avoiding landfill. LUP was also able to source a few potential buyers that could take them, which highlights strong market demand for recycled plastics
Bread Waste (Australia & Netherlands) Between March and April this year, we had previously listed bread waste available across Australia (in aggregate to over 10,000 tonnes per annum) which LUP had found potential buyers for. The challenge however, was the inability to find a viable logistical solution to transport the bread from various dispersed locations across the country within the limited life span before it would turn mouldy to the buyers. Through our discussions with our feature guest expert Weetman this month, Weetman highlighted an alternate solution for bread waste currently being utilised in the Netherlands, Europe for the issue of transporting bread waste to avoid landfill. The use of anaerobic bread waste bins, which composts the bread into fertiliser or to generate biogas. The bins also helped tackle the country's rodent issue.

Pallets (Australia) Since our launch last November, LUP has been actively seeking solutions for imported pallets into Australia. In Australia, we are in a unique position where the local pallet sizes for use in domestic transport eg. CHEP or LOSCOMS, are different from the imported pallet sizes which are often utilised as one-way pallets in order to fit into shipping containers. One option LUP has been able to obtain for the imported custom pallets we have actively listed is to potentially backload these and ship them back to the suppliers overseas which may be cheaper than producing new pallets plus the current disposal costs. This is something LUP is actively exploring on behalf of our clients. In the meantime, we are also scheduled to meet with local pallet recyclers and a local council in Victoria, Australia to obtain some guidelines around the separation of pallets which could potentially be re-sold and recycled in order to try to improve the rate of pallet recycling and what ends up in landfill. Stay tuned for further updates…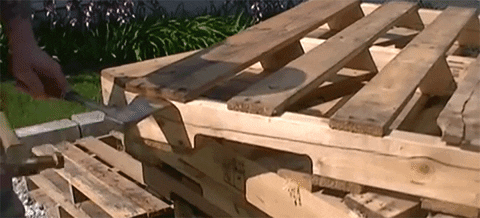 Active Listing: Labels backing paper
Labels Backing Paper
The backing paper/release liner left over once labels are peeled off. The labels backing are commonly made of paper and silicone coated otherwise plastics such as Polypropylene (PP) or Polyester (PET) based liners. These liners are currently ending up as waste from warehouses & distribution centres as there is no current solution we are aware of to recycle this in Australia. LUP has access to approximately 20-40 tonnes of this per month which currently also ends up in landfill.
Have a listing you want to register with LUP Global?
Then register it here. As we mentioned on our launch night, we may not be able to find a recipient or a supplier it straight away, but as our network grows, invariably the connections will come. Having your listings registered means we're always on the look out to bring the right people in! You can get in touch with is via info@lupglobal.com. Be sure to follow us on Facebook, Twitter, and LinkedIn.

News Corner
Interested ? Contact us !